Recent News
Read the latest news and stories.
above-atmosphere-clouds-37728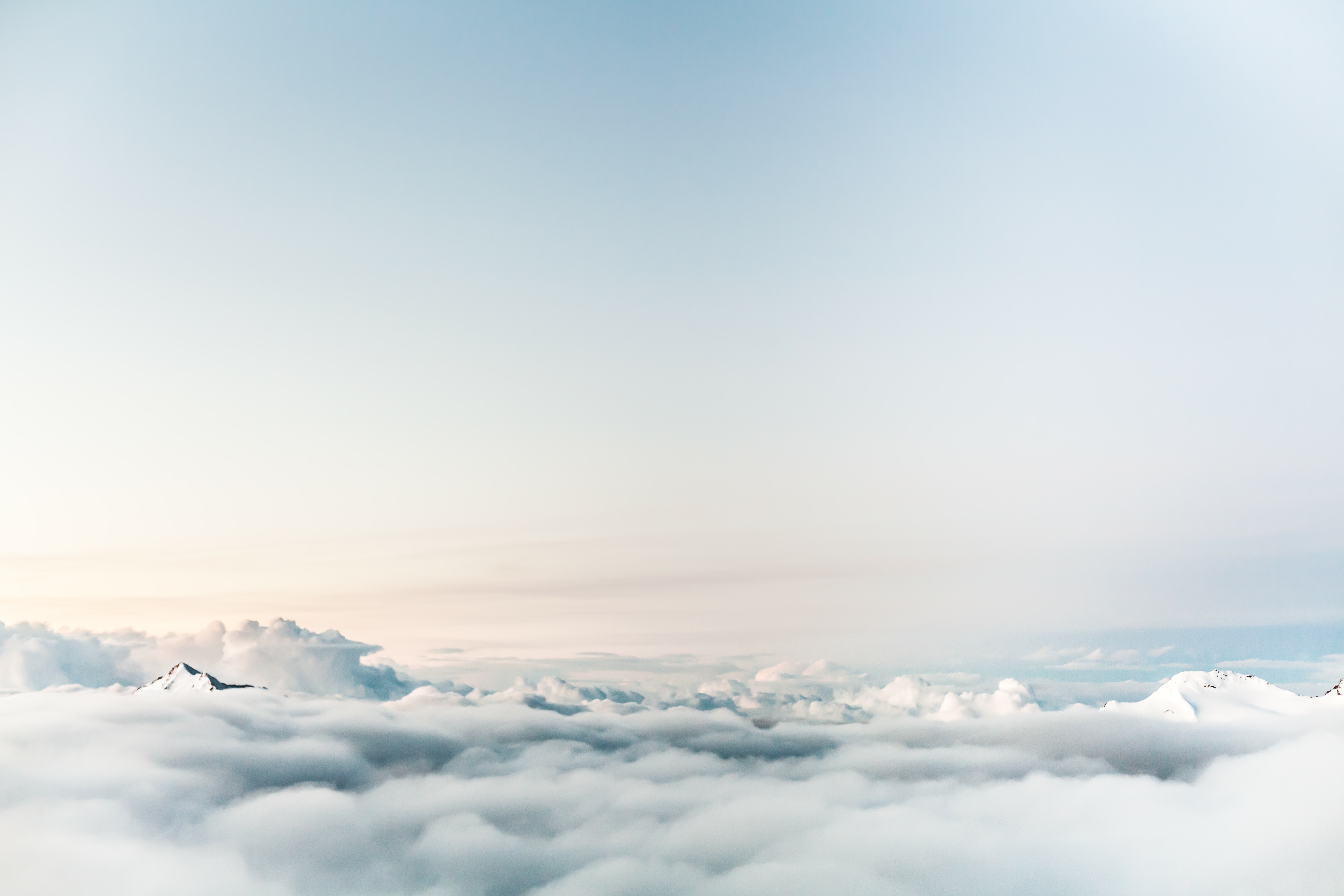 Breakthrough is an act of overcoming or penetrating an obstacle or restriction, and ready to be at the offensive in penetrating what has held us bound. The word sounds like something sudden or quick despite the obstruction, yet advancing. The good thing about it is, when achieved it permits further progress.
In seeking God's face, the Spirit of God asked me questions when I was demanding answers to my problems. The first question was, "When problems refuse to go and obstacles prevent you from achieving success, how do you respond?" My responses are: Sometimes I turn back and sometimes I wait or stop. Long waiting without action or not knowing what to do may result in frustration, which may end up in defeat. In rare times, I allowed the obstacle to change my course, which reduced the chances of success. My final response was that I sometimes summon courage and confront to overcome.
Then the Spirit of God began to deal with me further, and I understood that the same sun that hardens the clay melts wax. We may all be subject to the same opportunities, but while some fail others succeed; some have breakthroughs while others break down. Moses sent twelve spies to the Promised Land. They all were given the same instruction (Num. 13:17–20). They all returned from the search after forty days and came back with the fruit of the land. Caleb was excited to go up and take the land along with Joshua, but others were not willing because they counted themselves "not able." They broke down while Joshua and Caleb were ready to break through despite the giants in the land. Same opportunity, same exposure, but not the same outcome.
Jacob and Esau were born of the same parents, and can be regarded as twins. They were raised up together, but Jacob had his breakthrough of blessing while Esau had a breakdown (Gen. 25:24–26).
When Joseph was imprisoned in Egypt along with the chief butler and chief baker of Pharaoh, they both had dreams that they shared with Joseph for interpretation (Gen. 40). They both served Pharaoh and were imprisoned together, yet one had a breakthrough while the other broke down. So we see people of the same background and the same carrier opportunities and exposure; while some fail others succeed. The difference between those who have breakthroughs and those who break down is that while those who break down fear that they may fail, those who break through fear rather that they might never succeed if they do not dare to try. Those who break down fear that someone may laugh at their mistakes while breakthrough people see laughter as an envious attack to be ignored. Those who break through discover their strength in the midst of adversity, but those who break down fear oppositions and accusations. Challenges may come, but maintaining a winner's attitude while overcoming the most difficult circumstances is a way to break through. When you break down, it doesn't mean life is over or you are a fool or inferior, rather it does mean you have to do something different and might have to learn some lessons to correct your ways.
Pass Through It or Take It Away
Everyone prays not to have problems, but this seems impracticable because it is part of life. And when we do have a problem, most people's desire is for God to take it away. We seek for solutions, pray for answers, but oftentimes the problem persists. This keeps us wondering if God still loves us or still answers prayers. No one wants problems to last long without a way out or a solution to end the problem. We cannot ignore it, neither can we run away from it; it will pursue us wherever we go. Is there hope for us in the way we handle problems? I would like to be honest with you as you read on: you either go through the problem or it is taken away. If you try hard to get rid of it, and it is not going away, you might have to go through it. And if you have to go through it, be it known to you that you cannot jump steps. Also there might be lessons to learn; if you refuse to get the lesson and experience for each stage of the problem, repetition is guaranteed. This fortifies you well enough to confront any future problem.
Jesus, the Son of God made manifest in the flesh, was faced with two options when confronted with His greatest trial—abandon the cross or face it. He earnestly prayed to God because He never wanted to yield to the weakness of the flesh.
"He went a little farther and fell on His face, and prayed, saying, "O My Father, if it is possible, let this cup pass from Me; nevertheless, not as I will, but as You will." …Again, a second time, He went away and prayed, saying, "O My Father, if this cup cannot pass away from Me unless I drink it, Your will be done." —Matthew 26:39, 42.
He desired that it could be taken away and He would not have to pass through it because the agony and torture of death were unbearable. As wonderful as God's love was for Him, He made Jesus pass through it, never taking it away. David, the shepherd and king of Israel, said, "Yea, though I walk through the valley of the shadow of death, I will fear no evil; For You are with me; Your rod and Your staff, they comfort me" (Ps. 23:4). Even though it was a valley full of death traps, he fearlessly walked through it because God was with him. My understanding used to be that if God is with me, He will not let me walk through such a deadly valley. He will make another route. Yes, of course, He's a way maker, but His will must be accomplished. I just have to trust Him. If He permits it, there must be reasons beyond my understanding. When David walked it through, he became a better man to lead the people of God.
Apostle Paul wrestled with a situation he referred to as a "thorn in the flesh, the messenger of Satan" (2 Cor. 12:7, KJV). This was a great torment for him, and he sought the face of God three times to take it away from him; but the divine response was, "My grace is sufficient for thee: for my strength is made perfect in weakness" (2 Cor. 12:9, KJV). The reason God allowed it was to keep him from exalting self. Here was a man who loved God and was dedicated to His work, but God permitted him to go through it. Does God still love him? Absolutely! Will God still use him to help others? Yes, even mightily.
Job in the Bible can be considered a man who experienced breakthrough and also had a breakdown; his breakdown was but for a moment, and he broke through again. I have seen people rise and fall, and never rise again. I have also seen people who were down never rise, and those who rise no matter what comes their way. Job was a man noted for multiple afflictions, great loss, and repeated tragedies. He was a man who sought God in his deep trials; but as though God was afar, difficult to appease, and impossible to reach. He was mocked by friends and abandoned by relatives. He was a godly man who led his family in the way of the Lord, and a man whom God could boast of as being upright and perfect (Job 1:8). He likened his multiple afflictions to being stripped of God's glory and his crown taken from his head (Job 19:9). The devil felt that if anyone is a victim of a series of trials, they will abandon faith; but this was not true with Job. Even today, the righteous are going through multiple trials; at such times God seems to be unreachable, and peace becomes the hardest thing to ever imagine.
The hardest part for Job was when his wife counselled him, "Curse God and die" (Job 2:9). He was visited by friends whom he termed "miserable comforters" (Job 16:1–2). They were indeed troublesome in their approach, which was never helpful to Job. Eliphaz's approach was based on human experience, while Bildad focused on human tradition, and Zophar on human merit. Elihu's concern was different, and he charged Job with wickedness and folly. Human experience, however good, may not provide enough evidence to condemn anyone because God's ways are not our ways. Beliefs and customs may not apply to every trial, while judging based on ability and achievements may be a wrong way to go. How was Job able to break through despite his breakdown? This is a great lesson for us who desire nothing but breakthrough. He began by acknowledging the greatness of his past, the humiliation of his present, and desiring God to answer him. When our past cannot help us and neither can our present, then it is time to turn it all to God who can make our future better. I learned from Job's life how to handle breakdowns: never justify myself, rather justify God; do not speak rashly; and never rebel against sovereign justice. He overcame at last. He was restored to honor and dignity. However long affliction may last, we can surely outlast it with shouts of triumph. "Many are the afflictions of the righteous, But the Lord delivers him out of them all. He guards all his bones; Not one of them is broken" (Ps. 34:19–20).
Breaking Down?
How we perceive a problem and the way we express it will determine the way out. I do ask myself some mind-probing questions about how I qualify problems. When I get into trouble, what do I relate it to? Some people will say, "I'm going through hell," or, "It is like I"m being imprisoned." Others consider a problem to be a "mountain," "valley," "storm," or "wind that passed away." The psalmist considered problems to be "sink in deep mire," "deep waters," and "floods" (Ps. 69:2; 14–15).
Whatever way is classified, it is a need yearning for a solution. I like to consider a breakdown as a ditch in the valley. The valley can be deep enough, but the valley full of ditches is an indication of deep issues to be resolved. This was the prophetic order given by Prophet Elisha: "And he said, "Thus says the Lord: "Make this valley full of ditches""" (2 Kg. 3:16). Ditches in the valley? Yes it is a valley but not deep enough. Several years ago, the Lord spoke to me saying, "Make more room in your valley, for I will turn your valley state to victory ground." This bothered me for a few days, saying how much room I could make in this valley state! I prayed about it and discovered that it is possible to need God and not have enough room for Him. When God occupies our valleys and fills it with His fullness, it will not be deep enough to contain His glory. Yours could be a void, a need, low self-image, or deep wounds; the prophetic fulfillment is: "For thus says the Lord: "You shall not see wind, nor shall you see rain; yet that valley shall be filled with water, so that you, your cattle, and your animals may drink"" (2 Kg. 3:17). However complicated the matter may be, it is "but a light thing in the sight of the Lord" (2 Kg. 3:18, KJV). There was no sign of rain, flood, or wind, but both valley and ditches were filled with water. Oh, for a generation that seeks for signs! There was no outward demonstration; the solution came quickly. Even though I personally enjoy seeing things shaking and stirred up, I have learned by experience that it may not always be by noise, shaking, jittering, or unnecessary quietness that bring miracles. Rather it is by God's determinate will and purpose. His will and purpose are far different from ours. He chooses what pleases Him. The day brought sunlight shining upon the water and becoming red as blood in the sight of Moabites (2 Kg. 3:22). The water was to quench their thirst and meet their needs. God's glory shone upon the water. The glory of God filled the valley and the ditches, and it became a trap to the enemies. What refreshes us when incubated in glory can bring the destruction of our adversaries. So, seek for God's glory to fill your valley, and your needs shall be met while joy is restored.
Breaking Through—How?
I am grateful to God Almighty on how He has helped me to achieve breakthrough in various aspect of lives. The way breakthrough comes is not similar in each situation. Of course, it differs, but I am putting the sum of my experiences together on how I overcame in different areas of life. I pray the following will be of great help to you:
Holy Spirit conviction
This is a great way to start, as the Holy Spirit brings to our awareness areas we need to work on. If we allow Him, He encourages us not to lose hope. It all begins by asking, presenting the need, and asking Him to search out and reveal the way forward.
"Likewise the Spirit also helps in our weaknesses. For we do not know what we should pray for as we ought, but the Spirit Himself makes intercession for us with groanings which cannot be uttered. Now He who searches the hearts knows what the mind of the Spirit is, because He makes intercession for the saints according to the will of God." —Romans 8:26–27
Whatever is hidden to us, it is not so with the Holy Spirit. He can reveal and strengthen to overcome.
Getting Rid of Wilderness Mentality
The children of Israel left Egypt, but they had to pass through the wilderness. It is so unfortunate that so many people perished in the wilderness and never made it to the Promised Land. To them, the wilderness was like a trap; they couldn't return to Egypt, even though they attempted it, but it was impossible because there was the Red Sea to cross and any other way was a war zone, occupied by other nations. Neither could they move forward to the Promised Land because giants abounded in the land. So they were trapped in the wilderness. So are we also today; the world cannot absorb us, and we seem not to know the way forward. Therefore, the wilderness mentality is to always look back to our years of captivity and never have a vision of the Promised Land. Even though they witnessed God's miracles, signs, and wonders, they were unappreciative and despised divine provision; so they wandered in the wilderness until they perished. Wilderness mentality makes us go through life in circles, never reaching our promised land.
How do I know I have wilderness mentality? I can tell based on experience that it is when I am becoming godless in thinking with vain imaginations; these are signs to watch out for. Also it is when I am fearful of the past, having no confidence about the future and discouraged about the present. Then I know I have to shake off the dust of the wilderness. I wouldn't allow it to stick to me for too long, or else I am trapped.
How do we break free from wilderness mentality? I strongly believe that our knowledge of God is a mighty weapon. I carefully studied the "I know" of some individuals in the Bible and discovered that it was a key to their deliverances. What we know saves us from ignorance:
Job:
"What you know, I also know; I am not inferior to you" (Job 13:2). Hence, through knowledge he broke the bondage of inferiority.
"See now, I have prepared my case, I know that I shall be vindicated" (Job 13. 18). Applying what he knew established justice.
"For I know that my Redeemer lives, And He shall stand at last on the earth" (Job 19:25). His knowledge about the Redeemer gave him the assurance of victory and recovery of lost heritage.
"I know that You can do everything, And that no purpose of Yours can be withheld from You" (Job 42:2). Knowing God can do everything, however hard or difficult, refreshes the soul and breaks the wilderness mentality.
The Psalmists:
"By this I know that You are well pleased with me, Because my enemy does not triumph over me" (Ps. 41:11). Satisfying divine pleasure is a key to victory.
"When I cry out to You, Then my enemies will turn back; This I know, because God is for me" (Ps. 56:9). Knowing that God is for you terrifies the enemies. Moreover, when you cry to Him, the wicked flee.
"For I know that the Lord is great, And our Lord is above all gods" (Ps. 135:5). Knowing God's greatness empowers your soul
Jesus:
"Jesus answered and said to them, "Even if I bear witness of Myself, My witness is true, for I know where I came from and where I am going; but you do not know where I come from and where I am going" (John 8:14). Jesus knew His purpose, and He could not be distracted, neither could He abandon it; but He pursued it with all His might.
Apostle Paul:
"For this reason I also suffer these things; nevertheless, I am not ashamed, for I know whom I have believed and am persuaded that He is able to keep what I have committed to Him until that Day" (2 Tim. 1:12). Knowing whom you believe takes away shame to establish unwavering faith of bringing to pass what you have trusted Him for.
"And we know that all things work together for good to those who love God, to those who are the called according to His purpose" (Rom. 8:28). Ask yourself: Do I love God? Am I called according to His purpose, even the eternal purpose of salvation? Then all things will surely work for your good.
What we know of God makes us celebrate His goodness and greatness; we can live each moment of our lives with gratitude because "knowledge is power." I counsel that you desire to know more about God and pursue His presence and He will reveal Himself to you. His knowledge destroys wilderness mentality.
Living By Faith
No one can break through without faith. It takes faith to confront your problem. Faith is needed to despise the shame of failure and to keep holding on to God with thanksgiving and praise. Faith assures success. It is both a defensive and an offensive weapon. We are justified by faith (Rom. 5:1), and without it we cannot please God (Heb. 11:6). Faith in God is not the imagination or the wishing of things; rather it is the conviction of the reality. "Now faith means that we have full confidence in the things we hope for, it means being certain of things we cannot see" (Heb. 11:1, Phillips).
Pressing Unto Completion
Breakthrough is having all that is needed to finish well. Contrary to this, so many people become wary and can't hold to the end. "Finishing is better than starting. Patience is better than pride" (Ecc. 7:8, NLT). I also love this: "Endings are better than beginnings. Sticking to it is better than standing out" (Ecc.7:8, The Message). I am intrigued by nameless stories of those who started well and finished well. One of my favorites was Zerubbabel, the governor of Judah, "The hands of Zerubbabel Have laid the foundation of this temple; His hands shall also finish it. Then you will know That the Lord of hosts has sent Me to you" (Zech. 4:9). Jesus came to do His Father's will and completed it: "Jesus said to them, "My food is to do the will of Him who sent Me, and to finish His work"" (John 4:34). And surely He did. I have learned by experience never to despise days of new beginnings (Zech. 4:10), when things look rough as though there is no future in it. Be it known to you that the formative stage of a life, as crucial as it is, is always not impressive. As we rejoice seeing the beginning of a thing, we should not give up when challenges arise but rather be certain, pressing on until there is a flourishing finish. Move to each step having in mind your glorious ending. "Being confident of this very thing, that He who has begun a good work in you will complete it until the day of Jesus Christ" (Phil. 1:6).